GAS BMW M54 2.5L DISA Bronze Valve
A one-time price of
$305.95
will be added to your order.
*This product ships "Signature Required". $2.60
Categories:
BMW DISA Products
,
All BMW Products
,
BMW 3 Series - E36
,
BMW 5 Series - E39
,
BMW 3 Series - E46
,
BMW X5 Series - E53
,
BMW 5 Series - E60, E61
,
BMW 7 Series - E65, E66
,
BMW X3 Series - E83
,
BMW Z4 Series - E85
,
BMW Engine Products
,
test
Description
Warnings
Fits these BMW Models
Why a Rein Version
Features
O-Ring Guide
Customer Reviews (0)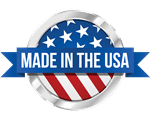 WARNING - This product fits 2.5 liter M54 BMW's ONLY!
The 3.0 liter M54 BMW's and 2.5 liter M56 BMWS uses a separate Bronze Valve.
Use this link to choose the 3.0 liter Bonze Valve.
Please verify that our Bronze Valve fits your BMW by clicking the "Applications" tab.
Please click the other tabs for more important info on the G.A.S. Bronze Valve.
Do you like the idea of the popular G.A.S. "DISA Repair & Upgrade Kit", but do not feel comfortable with installing the kit yourself. Maybe you prefer to start with a brand new DISA valve for the ultimate in reliability and would like to save money over the cost of the DISA valve and Upgrade Kit when purchased separately. Or maybe you just don't have time to fool around with it and want a 5 minute solution to all your DISA problems. Which ever it is, German Auto Solutions has you covered.
The DISA "Bronze Valve" is a brand new Rein Brand DISA valve (intake manifold adjuster unit), with the famous G.A.S. upgrade kit already professionally installed by same team that designed and manufactures the kit.
IMPORTANT! The Rein brand DISA unit used in the G.A.S. Bronze Valve, is not the same quality as the OEM BMW DISA unit used in the G.A.S. Gold Valve. Will it last as long? We don't know. Only time will tell. The German Auto Solutions parts installed into the Bronze Valve are warranted for life, but the Rein DISA unit only carries the manufacturer's warranty of 1 year. Please weigh the cost savings against the possible reduction in lifespan when making your choice between the Gold Valve and Bronze Valve.
Not familiar with the G.A.S. DISA Repair and Upgrade Kit? Click Here
Related BMW Part Numbers
| | |
| --- | --- |
| 11617544805 | 7544806 |
| 11617502275 | 7502276 |
There are no reviews yet, submit yours in the box provided.
Submitting Your Review, Please Wait
Your Review Has Been Submitted Successfully
Add a review for GAS BMW M54 2.5L DISA Bronze Valve
You must include a title, rating, and message in your review.
Please Enter a Short Title + Vehicle Model and Year
Your Rating
Enter Your Review Here - Please include your name or order I.D. for purchase verification only - Name or order ID will not appear in review