GAS BMW M54 3.0L DISA Kit - Coolant Cap Combo
A one-time price of
$99.95
will be added to your order.
Description
Warnings!
DISA Kit Fits these bmw models
Cap Fits these bmw models
Features
O-Ring Guide
Customer Reviews (3)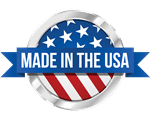 G.A.S. BMW 3.0 Liter M54 DISA Valve Repair Kit and 1.2 bar Coolant Cap Combo Pack.
Save $10.00 compared to purchasing these two items separately!
Combo pack includes complete M54 DISA Valve Repair Kit and our 1.2 Bar Coolant Cap.
Warning - This kit fits only 3.0 liter BMWs.
If you have a 2.5 or 2.2 liter BMW you need to purchase the 2.5 liter version of this kit!
Link to 2.5L Version Product Page
Link to Coolant Cap Product Page
Related BMW Part Numbers
11617544805
7544805
11617502275
7502275
17110152374
17111742231
17117639022
3 Reviews for GAS BMW M54 3.0L DISA Kit - Coolant Cap Combo
Amazing quality! 2004 BMW 330i ZHP - Wednesday, September 6, 2023

The coolant cap is gorgeous - I got the no logo version and it fits in perfectly. I hope that it extends the life of my cooling system. The DISA rebuild kit contained really high quality parts and was pretty easy to do for anyone of average mechanical knowledge. Feels great knowing that the DISA valve should now outlast the car!

Excellent upgrades! 2002 BMW 530i - Sunday, December 29, 2019

Love that G.A.S. offers these as a package. The coolant cap helps keep the pressure in the cooling system under control, while the DISA kit brings back tons of lost performance due to the terrible OEM design of the DISA valve.

Instructions for both are very easy to follow. Highly recommend.

Two great products. - Sunday, July 14, 2019

I love both products and I saved money. Keep up the good work. I'm looking forward to what's coming in the future.
Submitting Your Review, Please Wait
Your Review Has Been Submitted Successfully
Add a review for GAS BMW M54 3.0L DISA Kit - Coolant Cap Combo
You must include a title, rating, and message in your review.
Please Enter a Short Title + Vehicle Model and Year
Your Rating
Enter Your Review Here - Please include your name or order I.D. for purchase verification only - Name or order ID will not appear in review