GAS BMW M54 3.0L DISA Gold Valve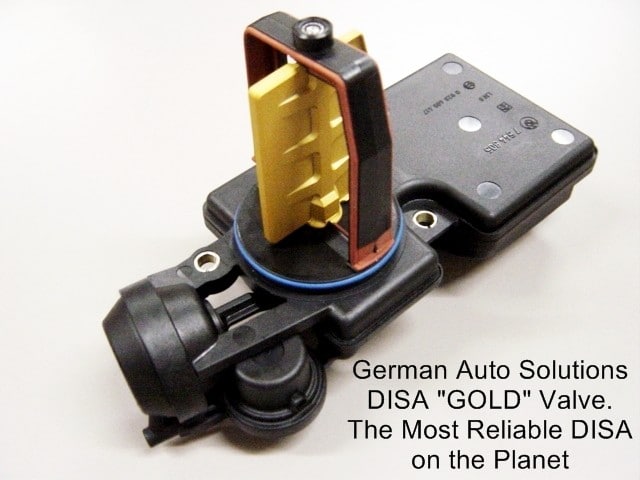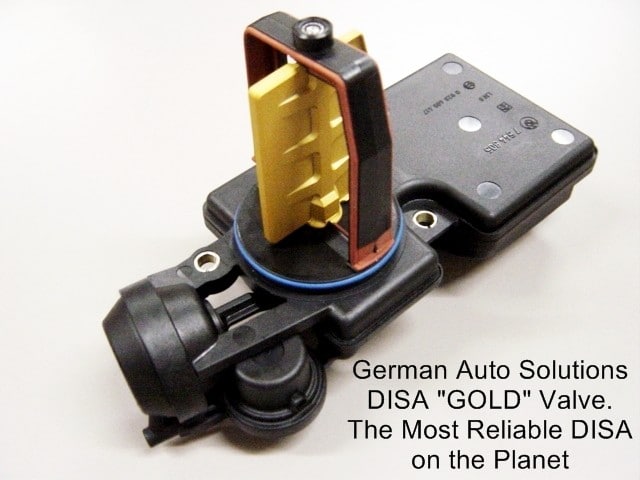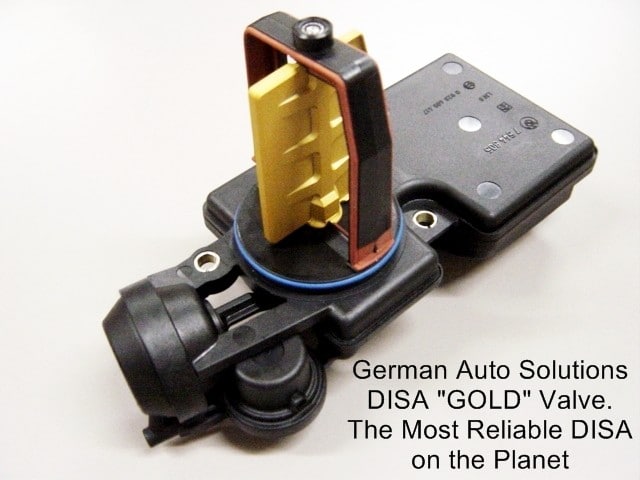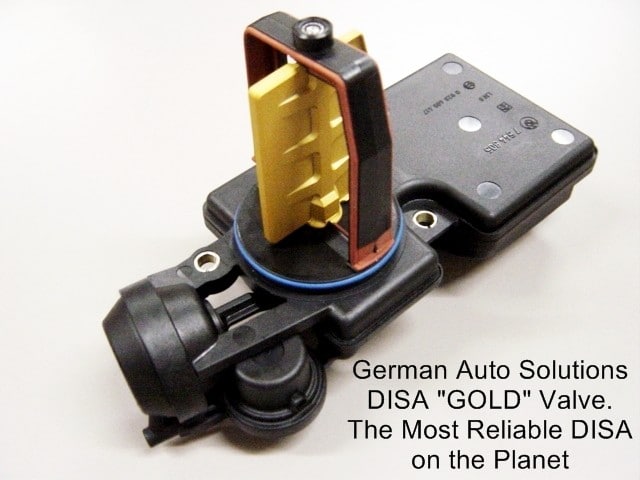 A one-time price of
$522.95
will be added to your order.
*This product ships "Signature Required". Someone must be available to sign at time of delivery. $2.60
Description
Warnings
Fits these bmw models
Features
O-Ring Option Guide
Customer Reviews (1)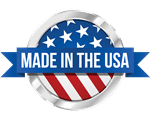 WARNING - This Gold Valve fits 3.0 liter M54 and 2.5 liter M56 BMW's ONLY!
The 2.5 and 2.2 liter M54 BMW's uses a separate Gold Valve.
Use this link to choose the 2.5 liter version.
Please verify that our Gold Valve fits your BMW by clicking the "Applications" tab.
Please click the other tabs for help in selecting your options.
Note: Current DISA Gold Valves ship with a black anodized flap instead of the Gold colored flap shown in the picture. Our anodizing company no long offers the gold color option.
Do you like the idea of the popular G.A.S. "DISA Repair & Upgrade Kit", but do not feel comfortable with installing the kit yourself. Maybe you prefer to start with a brand new DISA valve for the ultimate in reliability and would like to save money over the cost of the DISA valve and Upgrade Kit when purchased separately. Or maybe you just don't have time to fool around with it and want a 5 minute solution to all your DISA problems. Which ever it is, German Auto Solutions has you covered.
The DISA "Gold Valve" is a brand new OEM BMW DISA valve (intake manifold adjuster unit), with the famous G.A.S. upgrade kit already professionally installed by same team that designed and manufactures the kit. The DISA "Gold Valve" offers as an option, an indestructible, top of the line, flourosilcone O-ring installed in place of the molded in stock housing seal. The "Gold Valve" flapper valve is anodized a distinctive gold color to set it apart visually from a standard or "kitted" DISA valve. No worries, no hassles, with the DISA "Gold Valve" you are 5 minutes and 2 screws away from the most reliable DISA valve on the planet!
The German Auto Solutions DISA Gold Valve saves you $15.00 over the cost of a new OEM DISA and upgrade kit when purchased seperately, plus the labor of installing the kit is free. Don't miss out on the best and easiest solution to the self destructing DISA problem.
Not familiar with the G.A.S. DISA Repair and Upgrade Kit? Click Here
Related BMW Part Numbers
11617544805
7544805
11617502275
7502275
1 Reviews for GAS BMW M54 3.0L DISA Gold Valve
A little more money but worth it. - Sunday, July 14, 2019

I could have just purchased the repair kit but I liked the idea of everything being brand new with the added reliabilty of the GAS rebuild kit already installed.
Submitting Your Review, Please Wait
Your Review Has Been Submitted Successfully
Add a review for GAS BMW M54 3.0L DISA Gold Valve
You must include a title, rating, and message in your review.
Please Enter a Short Title + Vehicle Model and Year
Your Rating
Enter Your Review Here - Please include your name or order I.D. for purchase verification only - Name or order ID will not appear in review