GAS Master Cam Timing Tool Kit for the BMW/Land Rover M62-M62tu Engine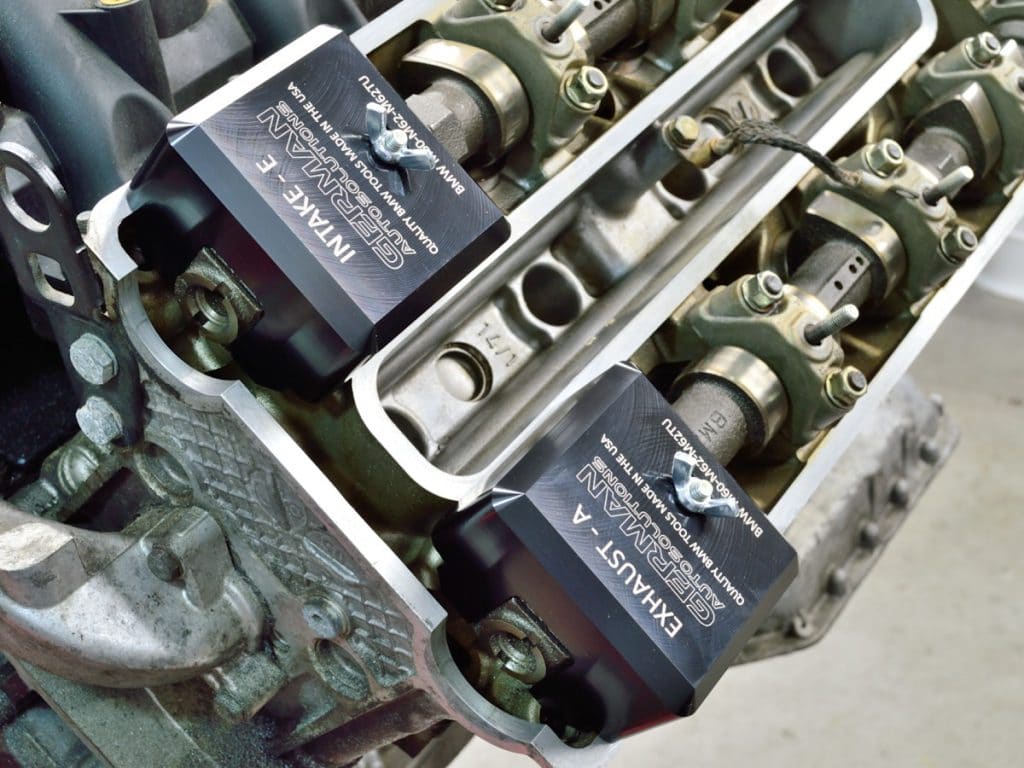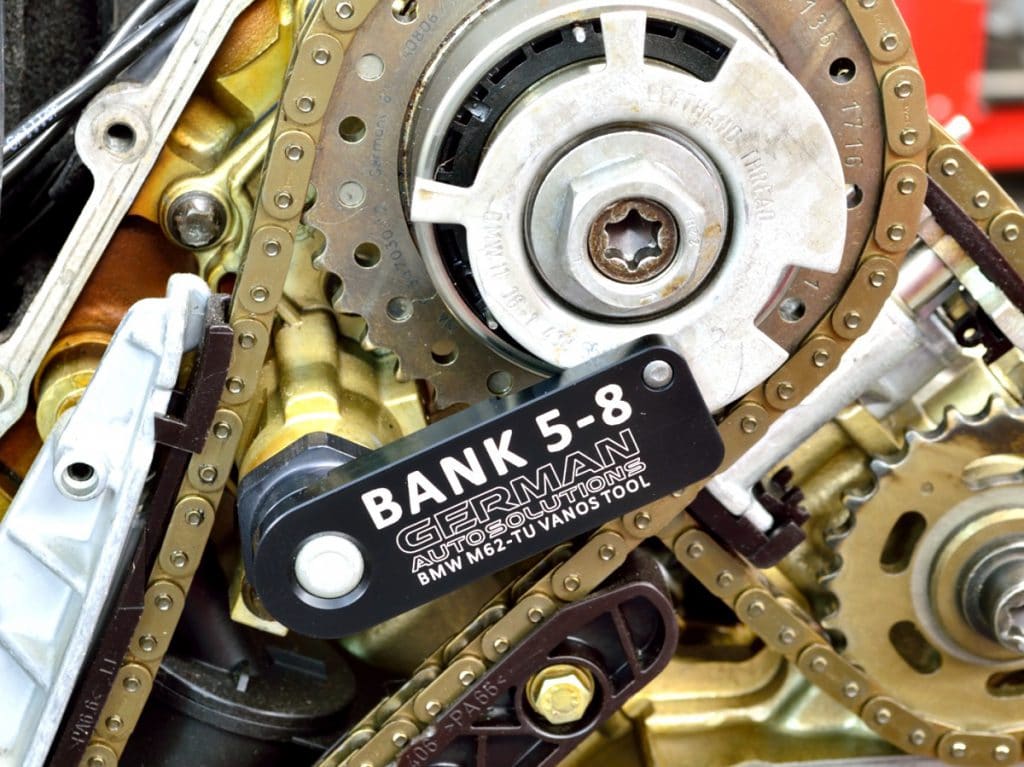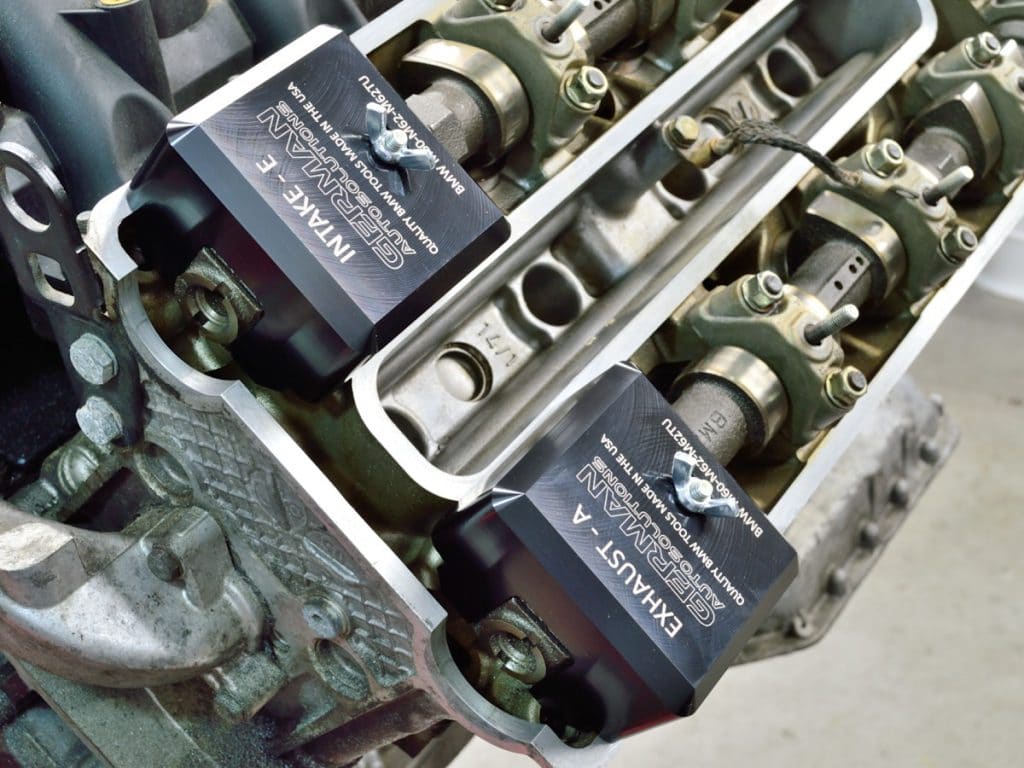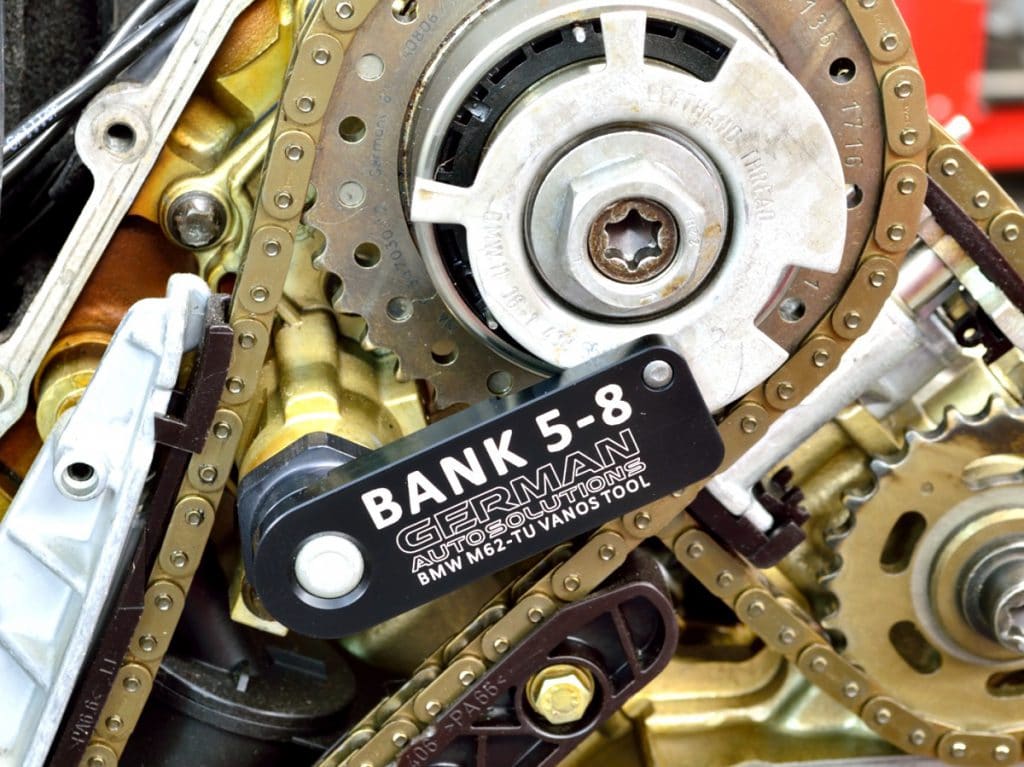 A one-time price of
$299.95
will be added to your order.
*This product ships "Signature Required". $2.00
Description
Related Items You May Need
Warnings!
Fits these bmw models
Features
Instructions
Customer Reviews (8)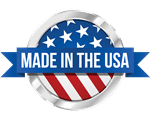 Below is a short intro to the German Auto Solutions Master BMW M62-M62tu Cam Timing Tool Kit. We highly suggest that you click this link to read why this tool kit is so popular, accurate and easy to use. Our M62tu tool kit looks different than everyone else's for a reason!
When we design any of our tool sets, we start out by purchasing the OEM BMW factory tools, we analyze them, and then we set out to produce a tool set that does not compromise OEM quality or accuracy, is less expensive to manufacture and easier to use. We almost never copy the factory tools (or anyone's tools), we take a fresh look at the function required and usually come up with a better, easier and more accurate way of doing things. Our M62-tu kit is a perfect example of this innovative re-engineering technique.
Almost every tool in our kit accomplishes its function in a different and more accurate way than the OEM tool. If you have ever used the factory BMW M62-tu VANOS tools you will really appreciate our redesign. Better quality, greater accuracy, easier to use, and way less expensive to own, what more could you possibly ask for?
German Auto Solutions carries everything you need to perform this critical service including all of the guides, gaskets, seals and timing chain. See the "Related Items You May Need" tab above for links to these other products.
For those you can't justify the purchase of a complete tool set because they only plan to use it once, you will be pleased to know that all of our Master Tool Kits are available on a rental basis
8 Reviews for GAS Master Cam Timing Tool Kit for the BMW/Land Rover M62-M62tu Engine
Timing Kit--2000 540i - Monday, November 20, 2023

Order 15571

The hype is real, these are absolutely the best tools for the job. While it's tempting to use cheaper tools, it's completely worth the little extra money for these. As others have stated, these tools inspire far more confidence than other timing tools, and are virtually foolproof. Got my car timed on the first try, zero issues.

Timing chain 2003 Range Rover L322 HSE - Friday, November 17, 2023

Step 31 in the instructions should read Bank 1-4, also I got caught not having a tension wrench capable of left hand threads. Maybe a mention in the instructions might help someone else. The kit is utterly fantastic. Apart from the above instructions were right on point. 5 Stars no question regarding recommendations.

GAS reply - I double checked and step 31 is correct. Thank you for the review and feedback.

2003 540i - did the job in 2021 - Thursday, March 9, 2023

Perfectly machined blocks, very good instructions provided with full color pictures for every step. Have purchased other parts from GAS in the past and would buy every part they make if I could.

Bar far the best M62 Timing tools on the market - Saturday, November 19, 2022

I tried to time my M62TU four different times with the cheep Chinese tools. I always got a check engine light with timing over advanced on both banks. When I purchased and used the GAS tools, they were so perfectly engineered and user friendly that I was shocked. I would recommend these to anyone. It's true, you get what you pay and these tools are worth every penny.

Great Cam Timing Kit - 01 BMW 540i - Tuesday, September 7, 2021

12300 this is a great kit, very easy to use and the customer service is great! Im a 19 year old kid and this kit made the job very easy to do!

Easy Peazy 00 740iL - Thursday, December 24, 2020

Badass gear ! All new timing component install was gravy with this set. If you're too cheap to pay someone to do this job don't scrimp out on the tool. I've used 2 tools other than this one to do this job and I must say the GAS tool is more user friendly than the SST from BMW North America. These tools make the job fool proof. You can't put a price on the confidence you'll have knowing the timing is correct the 1st time. Also, it should be said I contacted GAS customer service prior to purchase and I was very impressed with that as well. Speedy reply, accurate information and fast shipping. Buy this tool, you won't regret it. A++ in every category


I couldn't be happier with your product - E39 540i - Saturday, August 3, 2019

I recently purchased the m62tu master timing tool kit. I just wanted to say that I am very pleased with your product. I am a machinist by trade so I do appreciate the time and effort that obviously went in to producing the tools, they are even better quality than i had hoped. I will highly recommend your tools to anyone I can. Thank you again, I couldn't be happier with your product.

M62tu Master Cam Timing Tool Kit - Saturday, June 1, 2019

Absolutely the best you can buy
Submitting Your Review, Please Wait
Your Review Has Been Submitted Successfully
Add a review for GAS Master Cam Timing Tool Kit for the BMW/Land Rover M62-M62tu Engine
You must include a title, rating, and message in your review.
Please Enter a Short Title + Vehicle Model and Year
Your Rating
Enter Your Review Here - Please include your name or order I.D. for purchase verification only - Name or order ID will not appear in review