BMW M62tu Timing Chain Guide & Gasket Service Kit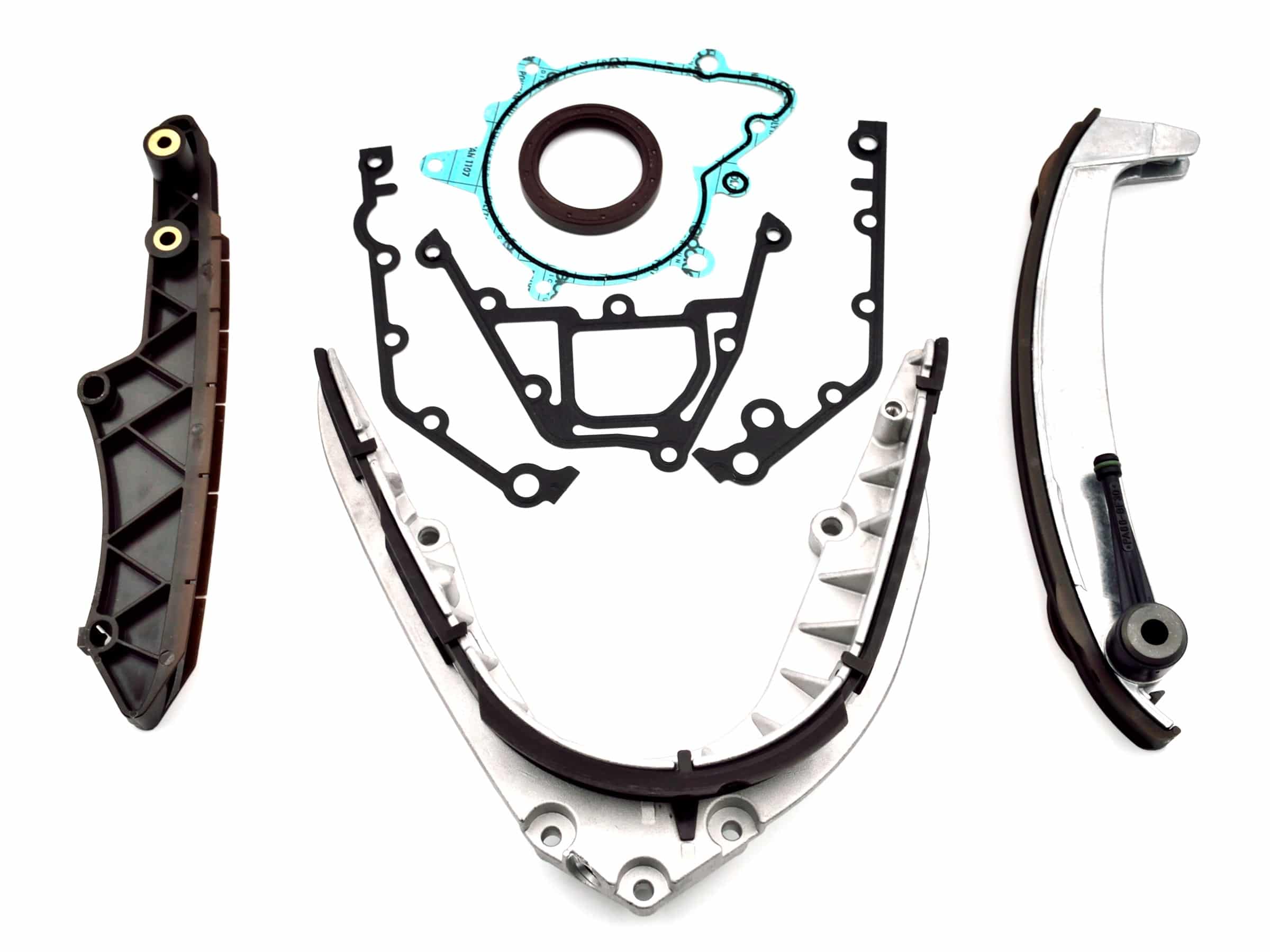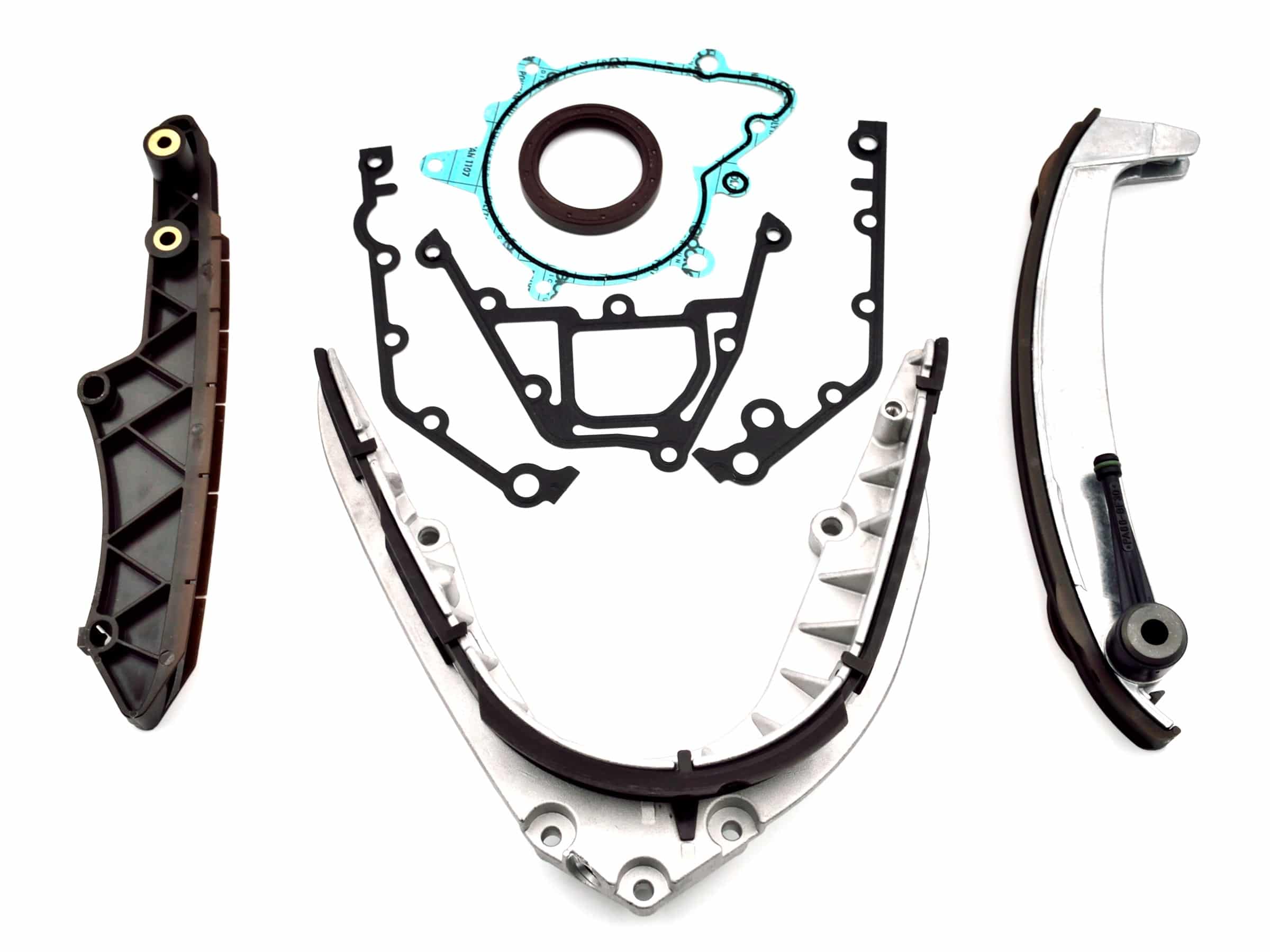 Description
Related Items You May Need
Applications
Instructions
Basic Timing Chain Guide and Gasket Set for the BMW and Land Rover M62tu Engine.
Includes all three of the timing chain guides for your BMW M62tu engine. This kit includes a timing chain deflection rail from Febi (OE BMW supplier) and Genuine BMW guide rail and tensioner rail. This kit also includes the engine timing cover gasket set, water pump gasket and front crankshaft seal.
This basic kit consists of just the necessary items required when performing the timing chain and guide service.  Other items may also need replacing depending on wear and your individual preferences and budget.
German Auto Solutions carries everything you need to perform this critical service from the tools and instructions to all of the guides, gaskets, seals and timing chain. See the "Related Items You May Need" tab above for links to these other products.
The following items are included in this kit:

Qty-1  Timing Chain Guide Rail - BMW Part# - 11311745406
Qty-1  Timing Chain Tensioner Rail - BMW Part# - 11311741236
Qty-1  Timing Chain Deflection Rail - BMW Part# - 11311741777
Qty-1  Water Pump Gasket - BMW Part# - 11511731372
Qty-1  Front Crankshaft Seal - BMW Part# - 11141275466
Qty-1  Timing Cover Gasket Set Lower - BMW Part# - 11141436978
All items included in this kit are either OEM BMW or from OE BMW Suppliers.