GAS BMW M54 2.5L DISA Kit - Coolant Cap Combo
A one-time price of
$99.95
will be added to your order.
Description
Warnings!
DISA Kit Fits these bmw models
Cap Fits these bmw models
Features
O-Ring Guide
Customer Reviews (4)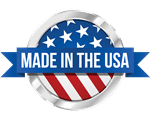 G.A.S. BMW 2.5 Liter M54 DISA Valve Repair Kit and 1.2 bar Coolant Cap Combo Pack.
Save $10.00 compared to purchasing these two items separately!
Combo pack includes complete M54 DISA Valve Repair Kit and our 1.2 Bar Coolant Cap.
Warning - This kit fits only 2.5 liter BMWs.
If you have a 3.0 liter BMW you need to purchase the 3.0L version of this kit!
Link to 3.0L Version Product Page
Link to Coolant Cap Product Page
Related BMW Part Numbers
11617544806
7544806
11617502269
7502269
17110152374
17111742231
17117639022
4 Reviews for GAS BMW M54 2.5L DISA Kit - Coolant Cap Combo
Great customer service, and high-quality products - Tuesday, August 15, 2023

After 20 years and 160,000 miles, the DISA on my 325i was still in good shape except for a bit of oily varnish. But an ounce of prevention is worth a ton of of cure, and this DISA Rebuild Kit looked like the way to go.

I called Gary and he helped me work out a couple of questions and we got the thing coming my way. Referring to the instructions here on the G.A.S. website, the kit was an easy install and I had no trouble at all with it. I figured there wouldn't be any noticeable performance improvement but I was wrong!

I got this Rebuild Kit and Coolant Cap combo for some added peace of mind and this purchase is well worth the small time and dollar investment. It's really a no-brainer so just do it!

Sure the products are great quality, but I am particularly impressed with the excellent customer service I received. Thanks Gary!

Outstanding quality - Tuesday, April 18, 2023

Outstanding customer communication. Top notch products

Consistent Quality and a Recommendation - 2001 BMW 325xi - Sunday, November 13, 2022

This was my second DISA rebuild kit (different car), and it was of the same high quality and installed easily like the last one. This time I got the low pressure coolant cap too, and it has performed flawlessly. I have a recommendation though. The vac port would not hold the DISA flap, and taking the vac port apart I found a small tear in the diaphragm. Options included a GAS gold DISA valve or an OEM one (without rebuild kit) for about the same price, a replacement diaphragm for less than $20, or get a DISA at a junkyard and rebuild that one. I chose to put a dab of silicone sealant on the diaphragm to repair it, and this has worked so far. In the meantime I will likely try to find a DISA at the junkyard and put a new diaphragm in that one. Could the great folks at GAS include a diaphragm in the kit? A junkyard DISA is going to be old and potentially damaged as well, and the only other options are going to cost you over $400. The diaphragm replacement is a bit risky since the cap is meant to snap on once and may break, but with some good instructions perhaps the risk can be reduced. At least it would give customers an option for something to try before putting out a lot of money for a new DISA. Just an idea. Keep up the great work.

Two great products. - Sunday, July 14, 2019

I love both products and I saved money. Keep up the good work. I'm looking forward to what's coming in the future.
Submitting Your Review, Please Wait
Your Review Has Been Submitted Successfully
Add a review for GAS BMW M54 2.5L DISA Kit - Coolant Cap Combo
You must include a title, rating, and message in your review.
Please Enter a Short Title + Vehicle Model and Year
Your Rating
Enter Your Review Here - Please include your name or order I.D. for purchase verification only - Name or order ID will not appear in review