GAS TDC Locking Pin for the BMW/Land Rover M62-M62tu Engine
Description
Fits these bmw models
Features
Instructions
Customer Reviews (1)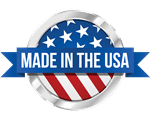 Below is a short description of the German Auto Solutions BMW M62-M62tu TDC Locking Pin. We highly suggest that you click this link to read why our M62-M62tu Cam Timing tools are so popular, accurate and easy to use. Our M62tu cam tools look different than everyone else's for a reason!
When we design any of our tool sets, we start out by purchasing the OEM BMW factory tools, we analyze them, and then we set out to produce a tool set that does not compromise OEM quality or accuracy, is less expensive to manufacture and easier to use. We almost never copy the factory tools (or anyone's tools), we take a fresh look at the function required and usually come up with a better, easier and more accurate way of doing things. If you've ever used the factory BMW VANOS timing tools, or any of the import knock-offs, you'll really appreciate all of the time and effort that went into our redesign.
The TDC Locking Pin is used to lock the flywheel and crankshaft in the "Top Dead Center" position of the number one cylinder when setting the cam and VANOS timing on the BMW M60-M62-M62tu engines. We have carefully machined the overall length and diameter steps in this pin to be compatible with both two and all wheel drive BMW models, and the Land Rover models.
1 Reviews for GAS TDC Locking Pin for the BMW/Land Rover M62-M62tu Engine
Amazing quality. 04 Range Rover. Bmw x5 - Sunday, October 3, 2021

My name is Tim and I searched everywhere for machined not cast tdc pin. This is the cats whiskers. Amazing customer service lighting delivery even during covid and top notch quality. If you work on m62tu's you know how important a quality tdc pin is.
Submitting Your Review, Please Wait
Your Review Has Been Submitted Successfully
Add a review for GAS TDC Locking Pin for the BMW/Land Rover M62-M62tu Engine
You must include a title, rating, and message in your review.
Please Enter a Short Title + Vehicle Model and Year
Your Rating
Enter Your Review Here - Please include your name or order I.D. for purchase verification only - Name or order ID will not appear in review