GAS BMW E60 Monoball Front Suspension Upgrade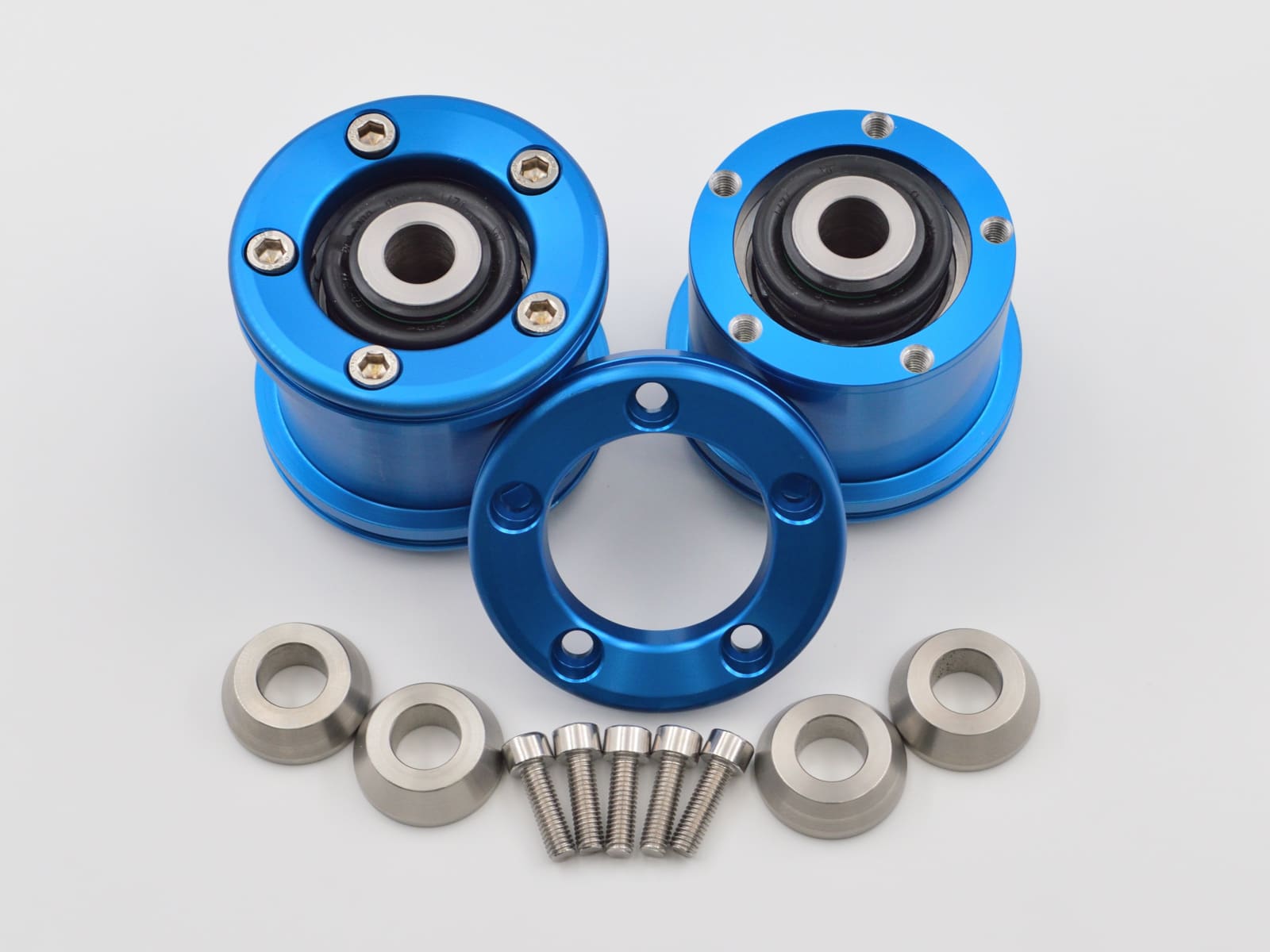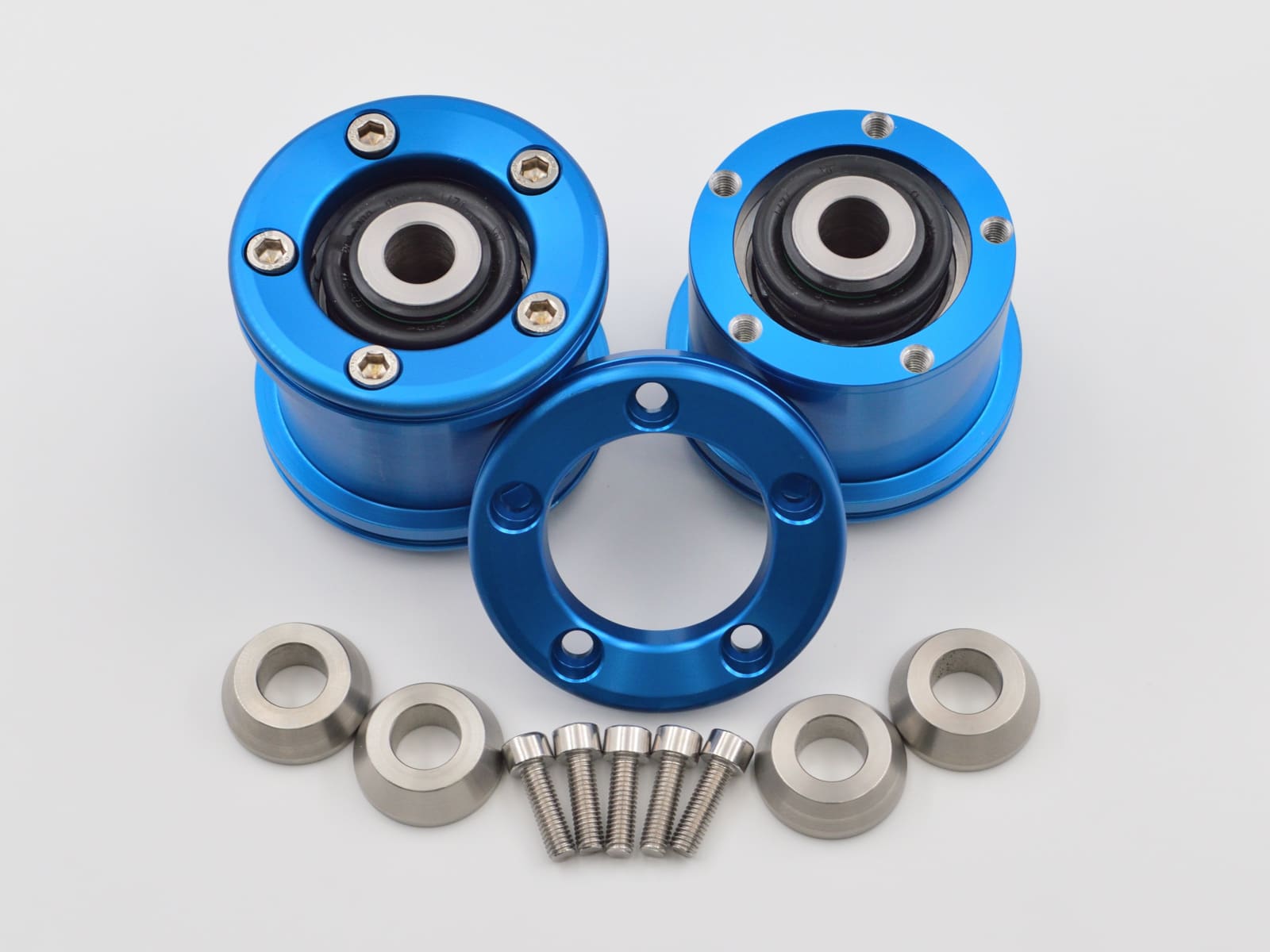 A one-time price of
$249.95
will be added to your order.
*This product ships "Signature Required". Someone must be available to sign at time of delivery. $2.60
Description
Fits these bmw models
Technical
F.A.Q.
Bushing Removal Tool
Instructions
Customer Reviews (2)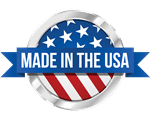 German Auto Solutions is proud to announce the release of our solid ball joint monoball suspension upgrade kit for the for the E60, Series BMWs.
Our kit replaces the stock rubber bushings in the front control arms with sealed, solid ball joints. By installing our monoball suspension kit you will receive a significant handling improvement via more precise steering control and improved steering feedback. Monoballs also ensure that toe and camber settings are retained under high cornering loads which would otherwise cause the stock rubber bushings to deflect.
This performance suspension upgrade consists of new BMW sealed "M-Car" solid ball joints, CNC machined anodized aluminum ball joint carrier housings, stainless steel mounting collars and stainless fasteners. Like all G.A.S. products, our monoball kit components are CNC machined by us here in the U.S.A. to exacting tolerances. We believe that you will not find a higher quality  monoball kit anywhere else at any price!
The kit includes two Monoball ball joint assemblies with the stainless steel bushings already pressed in, two tubes of Loctite sleeve locking compound, Loctite primer/activator, and Scotch-Brite pad for cleaning of control arm bore.
Before the G.A.S. monoball kit was released the two reasons BMW owners most often gave for not purchasing a monoball kit were the high price (as much as $750.00) and the need to fully remove the control arms from the vehicle to have the factory rubber bushings pressed out. G.A.S. has addressed the first issue by cutting the price to almost 1/3 the price of some competing monoball kits and the second issue by designing and manufacturing a custom tool specifically to remove the OEM bushing while the control arms are still on the vehicle. (See "BUSHING REMOVAL TOOL" tab above) We offer this tool as a rental for a $29.00 fee plus a refundable security deposit and it can ship out with your Monoball purchase. This unique tool is only available from German Auto Solutions and can save you considerable time and money.
Our BMW E60 Monoball Upgrade is also available pre-installed into new Lemforder control arms. Link to "Pre-installed Version".
Related BMW Part Numbers
31126765992
31102348046
31102348047
2 Reviews for GAS BMW E60 Monoball Front Suspension Upgrade
E60 M5 - Sunday, December 11, 2022

My steering would wobble at about 55mph as the stock bushings wore out, and these were a huge upgrade. The steering feels much more direct with no wobble. They don't seem to add any NVH. The instill was pretty easy and took me about 2 hours from start to finish. I would definitely recommend these and wish they made them for the E70.

E61 - Great product. Serious handling improvement, zero sacrifice to ride quality. - Tuesday, March 3, 2020

I'm very happy with my purchase of these. The improvement in responsiveness to quick steering and braking inputs is quite noticeable. I've got this on an e61 wagon that's been converted to 2wd with the e60 front suspension, subframe, etc. It feels just plain weird for a car that large to be that responsive and darty.

The stock bushings were a serious weak point. The monoballs make zero noticeable difference to ride quality. You'd never know they were there until you make a quick lane change or brake hard and then you immediately feel the difference. I can't understand why BMW didn't do it this way to start with.

Installation was a breeze with the G.A.S. installation tool rental. I highly recommend it if you can get it.

I'll be installing another set soon on my 1 series!

Thanks again,

Jake
Submitting Your Review, Please Wait
Your Review Has Been Submitted Successfully
Add a review for GAS BMW E60 Monoball Front Suspension Upgrade
You must include a title, rating, and message in your review.
Please Enter a Short Title + Vehicle Model and Year
Your Rating
Enter Your Review Here - Please include your name or order I.D. for purchase verification only - Name or order ID will not appear in review