Calico HP Coated Rod Bearing Set for the BMW M50, M52 & 54 Engines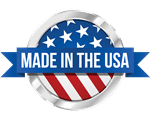 Brand New Calico Coated Rod Bearing Set for BMW M50,M52 and M54 Engines!
1 set only at 25% off!
This M50-Family of bearings are embraced by BMW engine builders worldwide. These coated bearings are friction resistant, making thermal breakdowns that can occur due to lack of lubrication a much less common occurrence. Helping to prevent premature engine failures on street cars, and spun bearings under stress at the track when things are most critical.