Ferrea Competition Plus 1mm Oversize Valves for the BMW M54 Engine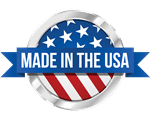 Brand New Ferrea Competition Plus Oversize Valve Set for BMW M54 Engines!
1 set only at 25% off!
Ferrea Competition Plus Valves have built a reputation as the industry's most reliable extreme duty valve. To manufacture the valves they use special aerospace quality alloys, including the EV8-Z18, which provides high tensile strength. An exclusive two-step slow forging process ensures proper grain flow and virtually eliminates any damage to thematerial structure. The valves are then heat-treated and stress-relieved over a 48-hour period, which is the crucial base of our molecular integrity. These valves feature avionics-quality hard chrome along with a specially applied hard tip.
These valves are perfect for high performance street to full race applications.
Intake
Head Diameter: 33.95mm - 1mm Oversize
Stem Diameter: 5.97mm
Overall Length: 106.1mm
Tip Length: 3.7mm
12 Degree Super Flo Profile.
1mm oversize.
Uses stock triple groove retainers

Exhaust
Head Diameter: 31.5mm
Stem Diameter: 5.96mm
Overall Length: 106mm
Tip Length: 3.7mm
25 Degree Flo. Profile
+ 1mm o/size
Uses stock triple groove retainers